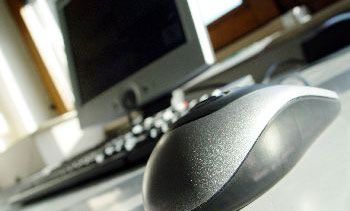 We sell I.T. hardware, software and services.

We will support and monitor your network.

We will secure your data.

We will help you develop a technology plan.
SBA is committed to providing quality hardware, network design and technical services which encompass state-of-the-art features in a reliable and cost effective manner.

We have been providing outstanding, reliable technology services to our valuable Customers since 1982. Let us help you design and implement an IT strategy for your business that will give you a competitive advantage. In today's market, it is essential that your data is backed up and secure. Develop a network that will grow with your business. Protect your infrastructure, ideas, and investment. Call Schultz-Bernstein & Associates today.
We save you money and productivity, using our innovative strategy of proactive maintenance, continual monitoring, and progressive design. We provide on-site and remote support for optimal response to any situation. Our goal is to predict changing needs and prepare for them before a problem arises. We design infrastructures that allow you to grow with ease and stability.

SBA is a full service network integrator and IT support company specializing in the entire server product lines of HP/Compaq, IBM and Dell using Windows and LINUX/UNIX operating systems. SBA is small enough to quickly respond to its customers needs and to changing market conditions, yet large enough to create and maintain its own line of software packages.